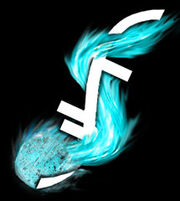 Ordinary People. Extraordinary Abilities.
Welcome to the Pisay Heroes Database.
Real People. Unreal Adventure.
Pisay Heroes is a fanfiction series for the television series Heroes. It is a collaboration between three PSHS Batch 2011 students: David Ples, Benny Almirol, and Rebecca V. Yu.
The characters described in the entire series are all based on real people. The names are used for fictitious purposes.
The series may be found on the following sites:
Volume One:
Volume Two:
Volume Three:

Enter the world of the posthumans and traverse the murky bounds of human nature. 'Welcome to Pisay Heroes.'
Latest activity:
Ad blocker interference detected!
Wikia is a free-to-use site that makes money from advertising. We have a modified experience for viewers using ad blockers

Wikia is not accessible if you've made further modifications. Remove the custom ad blocker rule(s) and the page will load as expected.